trusting
teaching
transforming
we are meeting sunday mornings in-person at our new time of 10:45am. join us!
WE ARE THRILLED THAT YOU ARE HERE! FBC Keiser may be located in a small town, but we serve a HUGE GOD! The Lord is blessing FBC Keiser and we are experiencing great growth as we seek to glorify God and serve Keiser and the surrounding communities. We would LOVE for you to be a part of what God is doing right here at FBC Keiser.
Due to social distancing recommendations, there will be no in-person events scheduled at this time.
You can view all of our sermon and performance videos. We stream all of our Sunday morning services live starting at 11:00am on our Facebook Group and our YouTube channel.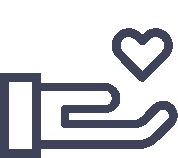 FBC Keiser offers the opportunity for you to worship through giving online. Thank you for your generosity. decisions & prayer requests
We always want to give people an opportunity to respond to what God is asking you to do. If you prayed to receive salvation through Jesus, are interested in being baptized, want to become a member at FBC Keiser, have a prayer request or just want to find out more, visit our decision form.